V12ES & V15ED UPRIGHT VACUUMS
The powerful Pacific upright vacuums were designed for simplicity, durability and superior productivity.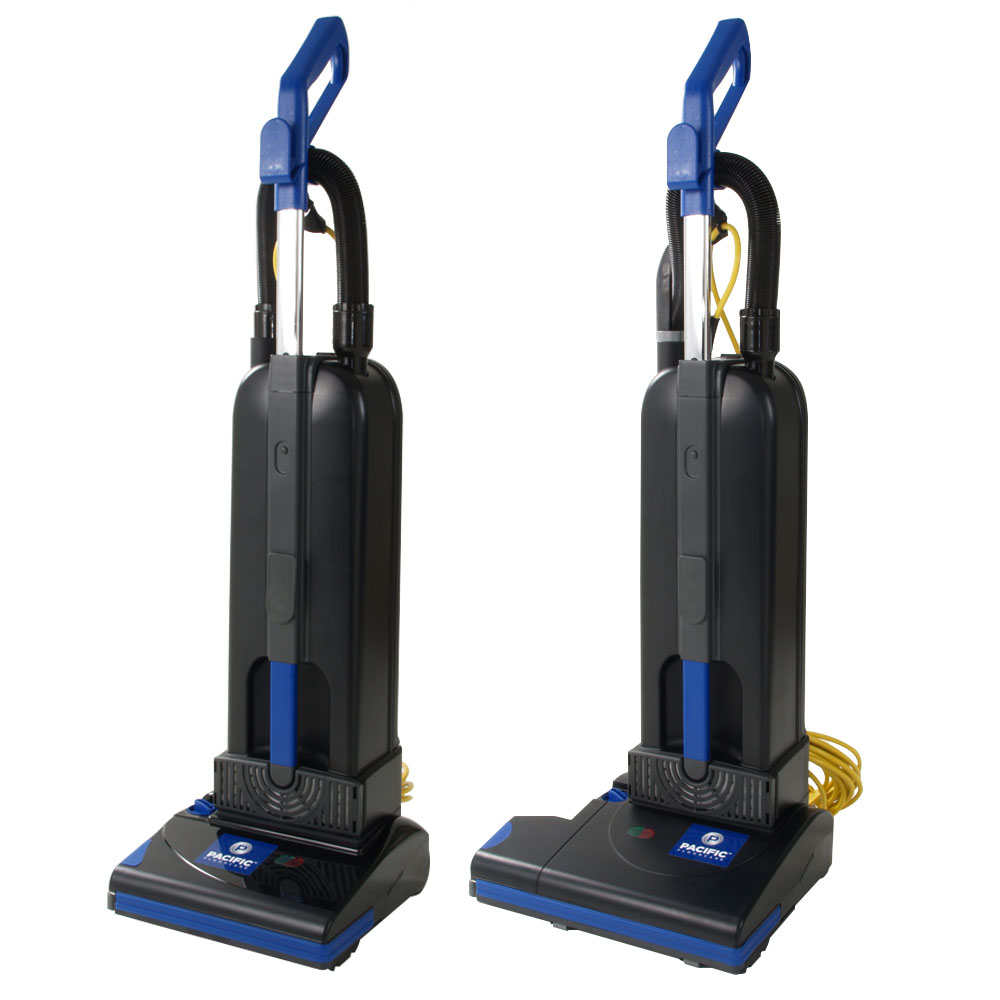 V12ES & V15ED UPRIGHT VACUUMS
The machines offer powerful vacuum capabilities with the dynamically balanced 5,000 rpm brush roller for great cleaning effectiveness. The low profile, adjustable handle and onboard tools give the operator unmatched cleaning ergonomics.
---
APPLICATIONS
Schools, universities, and daycares
Office buildings and convention centers
Hospitals, long-term care, medical centers
GIVE US 30 MINUTES. WE'LL SHOW YOU HOW TO SAVE THOUSANDS ON YOUR FLOOR CLEANING.
See how cleaning professionals are saving thousands on operating costs with the S-Series Automatic Floor Scrubber.