Pacific Floorcare Careers
Pacific Floorcare is always looking for qualified, career-minded individuals to join our team.
If you don't see an available position that fits your qualifications or career goals, please feel free to submit your application / resume for future consideration.
Please submit your resume and completed application to
Human Resources at: HR@PacificFloorcare.com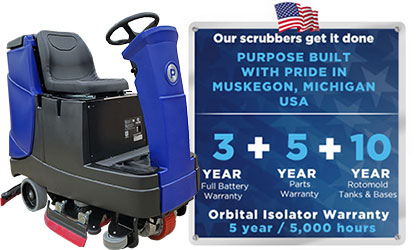 The best built scrubbers in the industry!
COME JOIN THE PACIFIC FLOORCARE FAMILY
PURPOSE BUILT SINCE 1946
Pacific Floorcare® is dedicated to providing quality, innovative floor care equipment to our valued customers and end users. Our Purpose Built philosophy keeps us committed to giving building service contractors, facility managers and cleaning professionals the best, most efficient products in the industry.