"Unjam the Damaged Dependency: Strategies to Redirect Your Supply Chain Operations for Immediate and Long-term Gain."
By Bill Fisher, President of Pacific Floorcare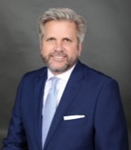 There was a mad dash to get to China in the early 90's. The urge to be more competitive and improve margins moved companies offshore seeking what appeared to be easy money and satisfy their need for immediate gain.  Impulsive motivation rather than strategic reasoning propelled these companies to China without regard for the future stability of the business. At that time, the ongoing debate of, "am I truly building stability for the company for generations to come?"  was withstood by a self-serving mindset, "am I building instant wealth for myself?" resulting in the company's downfall due to dependencies on foreign countries instead of on the Motherland.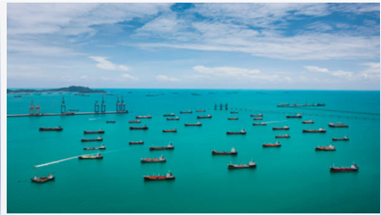 Was the allure of international low-cost gadgets, gizmos, and labor too good to be true? Here we are, 30 years later experiencing one of the worst supply chain crises of our existence because many organizations chased the low-cost, price-led perspective. Looking to find the cheapest price, then striking a deal is especially prominent for high-volume, low-cost goods that are currently trapped in container loads at the ports – and the cost to ship has dramatically increased.
When Sanitary Maintenance industry professionals moved offshore to take advantage of this emerging boom, they were blinded by the desire for instant gratification. Early on, most will admit quality of the product was suspect with more time and capital invested in correcting issues. Over the years offshoring has seemed to subside and the reputation of products coming from China has tarnished. First, came the import taxes, then came the pandemic, followed by the supply chain crash.
Crystal Ball and Durability of USA Made Machines
Fortunately, Pacific Floorcare knew an offshoring business model was not sustainable. In late 2000, we shifted our reliance away from China. As a manufacturer, you must consistently ask the question, "Do I provide quality products that are simple, durable, and reliable?" There are a lot of hidden costs when you dissect true cost of ownership. We believe the great divide is coming to the Sanitary Maintenance industry. High quality premium products and low-quality commodity products. Don't forget the adage, "you get what you pay for."
Labor and Productivity Parallels
The industry is weighted heavily on labor 90/10. By equipping an operator with the right support tools and equipment, you gain productivity. However, by equipping an operator with the wrong "cheaper priced" inferior product, you get a disgruntled worker that will find ways to be non-productive and sacrifice cleaning for health by cutting corners.
Managing Risk, Planning for the Future
Is everyone waiting on containers? Are you waiting 90 – 120 days to get product? We on the other hand have done an excellent job managing through this crisis. What helps is our dependence on US suppliers. 76% of our components come from the US and 44% come from the great state of Michigan. We are in the best position to keep your business yours!
---
Here are some facts about the supply chain crash affecting the sanitary maintenance industry:
Since the start of the pandemic shipping rates on containers have increased tenfold
Fifty-eight open cargo ships are waiting off the coast of California delays 30-60 days just to get product grounded
Can't move the product once it passes inspection. High costs of storage until you can arrange trucking transportation
9 million job openings in the USA. Labor shortages.
43% increase by shipping product by road and rail
Price increases seem to be an everyday occurrence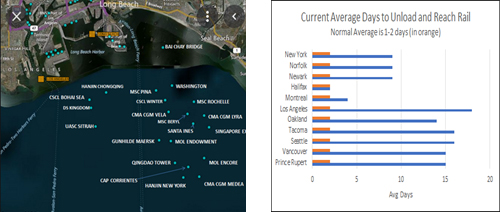 Most forecasters are predicting these issues will not fully right size unit Q3 of 2022. If they are correct the disruption in the sanitary maintenance industry will be massive. We look at this opportunity to ramp up and position our company to form new long-term relationships that probably would not have taken place. We have been busy during the pandemic with new product innovations, building support programs for our clients, and making business simple under these stressful times.
We have enjoyed double digit growth through the pandemic because of our ability to change. We added a subsidiary Pure Protective Equipment with next level of disinfection solutions assisting folks to get back to work, school, and enjoy life again. We partnered with US manufacturers that have the same business philosophy as we do – build a high-quality product that is a simple solution. We pride ourselves on delivering the value, culture, service, and community impact that defines Pacific Floorcare.
Test our capabilities. Bring it on, we are ready to be your new partner!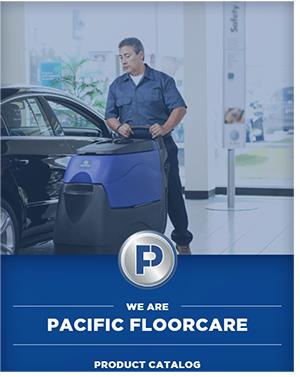 PACIFIC FLOORCARE
Interative Product Catalog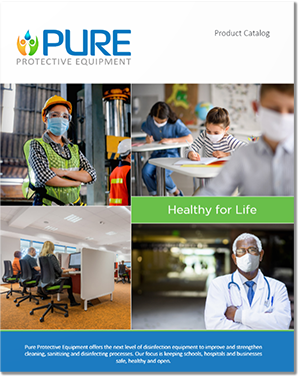 PURE PROTECTIVE EQUIPMENT
Interactive Product Catalog
---
Since 1946, Pacific Floorcare is dedicated to providing quality, innovative floor care equipment to our valued customers and end users. Our Purpose Built philosophy keeps us committed to giving building service contractors, facility managers and cleaning professionals the best, most efficient products in the industry.